Spécial units
SUPRA Technologies designs and produces press tools for various operations relating to the working of sheet metals, profiles and tubes.
A range of 71 unit models allows various jobs such as punching, notching, cutting, shearing, bending, marking and stamping.
All our units can be modified and adapted to meet your needs.
We bring you the best technical and economic solution.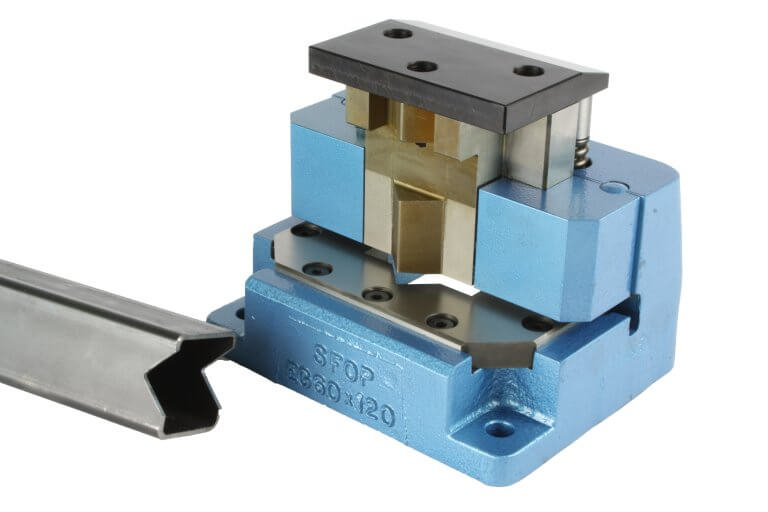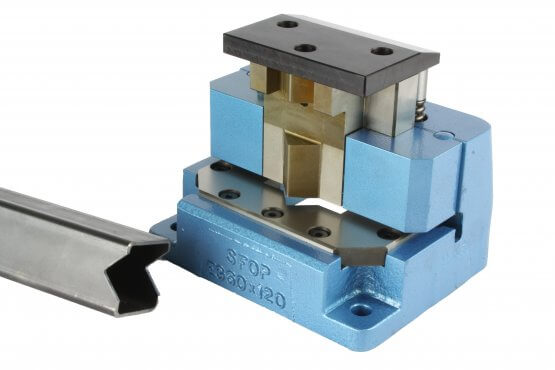 Type G notching unit, intended for sheet metal working, suitable for notching tube.
Adaptability and flexibility go hand in hand in defining what SUPRA units are.
This solution permits to meet a qualitative demand at a lower cost, with a minimum of modification to adjust a stock material.
---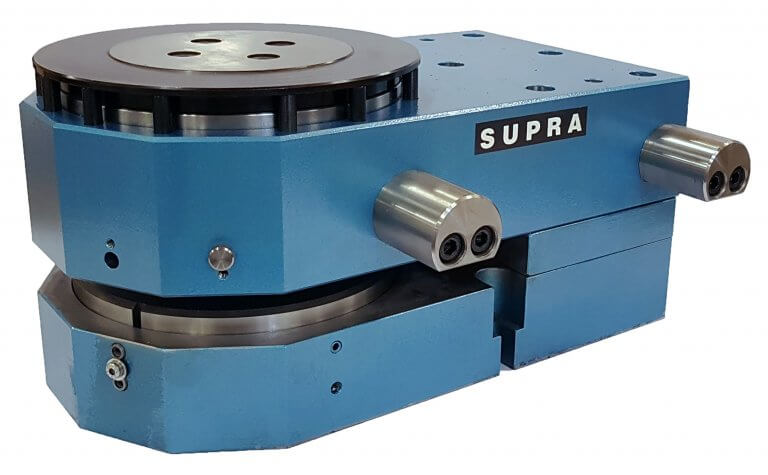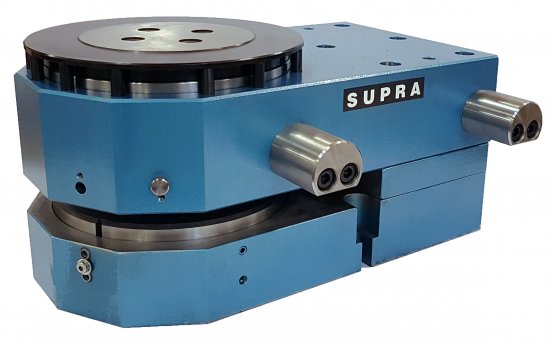 PAE type unit specially adapted with a higher punching capacity.
Our range offers PAE type units with cast iron body, the punching capacity of which must be within a diameter of 120 mm maximum. For a particular application, this capacity has been adapted and extrapolated to obtain a larger work surface. This transposition allows to keep the adaptability and flexibility of the punching unit for all other jobs. The criteria of universality are maintained thanks to its ease of use and rapid implementation. Ease of assembly and minimal time-consuming manufacturing changes are maintained while reducing operating costs.
---


PAE Type unit with gooseneck frame (on demand).
Do you already have SUPRA equipment that you want to reuse for a new application ? We adapt to all your requests by offering you simple and economical solutions.
Heir to more than 50 years of know-how put at the service of industries and crafts, our teams offer you the solution best suited to your needs every day. This heritage constitutes an archive base of studies and achievements of more than 50.000 plan files.